National History


In 1908 at Howard University, Alpha Kappa Alpha Sorority became America's first Greek-letter organization established by Black college women. The idea of creating an organization that would enrich the social and intellectual aspects of college life was conceived by Soror Ethel Hedgeman Lyle. Today, we are a sisterhood composed of women who have consciously chosen this affiliation as a means of self-fulfillment through volunteer service. Alpha Kappa Alpha cultivates and encourages high scholastic and ethical standards; promotes unity and friendship among college women; alleviates problems concerning girls and women; maintains a progressive interest in college life; and serves all mankind through a nucleus of more than 300,000 women in the United States, the Caribbean, Europe, and Africa.
Chapter History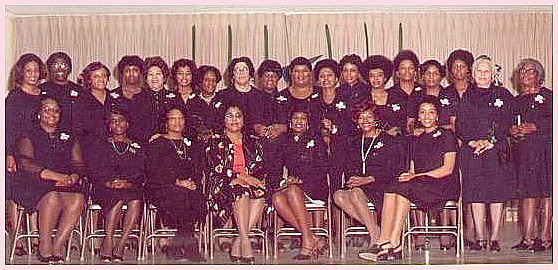 LAMBDA IOTA OMEGA, chartered December 11, 1976, has been serving the Hall County, Georgia area for four decades. The chapter is known for its various service initiatives including the Teen Summit for Young Ladies, Power Networking Sessions, Breast Cancer Awareness Breakfast and Voter Registration and Education Initiatives. Additionally, Lambda Iota Omega has supported various community service projects including the Hall County Relay for Life, Hall County Community Yard Sale and various area Feed the Hungry programs. Lambda Iota Omega's mission is to continue serving and empowering the Hall County community in the high ethical and moral standard that is representative of Alpha Kappa Alpha Sorority, Inc.
Click here to contact us for more information about how you can attend one of our upcoming chapter events.